Welcome to the February 2018 edition of ePathWay
Pathology Update 2018 is nearly upon us, when hundreds of pathologists will once again congregate at ICC Sydney on 2 March 2018 for three days. This year, the conference will feature 14 outstanding international speakers and a contingent of over 140 Australasian speakers. The College would like to thank its international and local speakers for the time and efforts involved in preparing their presentations. Also, thank you to all of the delegates who will attend, making Pathology Update one of the foremost international pathology conferences.
In this month's issue of ePathWay, we will look at:
The optimal balance between salt reduction and the elimination of iodine deficiency disorders; 
The best protection against the 2018 flu season is to get the vaccine;
Proliferations of synthetic drugs – an emerging issue for toxicology in Australia; and
Is it common to experience poisoning?
We hope you enjoy this issue of ePathway and we look forward to seeing you at Pathology Update 2018.
Remember to use #PathUpdate #pathology and #medicineispathology, when posting from the conference this year. You can also follow us on Facebook (@TheRoyalCollegeofPathologistsofAustralasia), Twitter (@PathologyRCPA) or on Instagram (@the_rcpa). CEO, Dr Debra Graves can be followed on Twitter too (@DebraJGraves).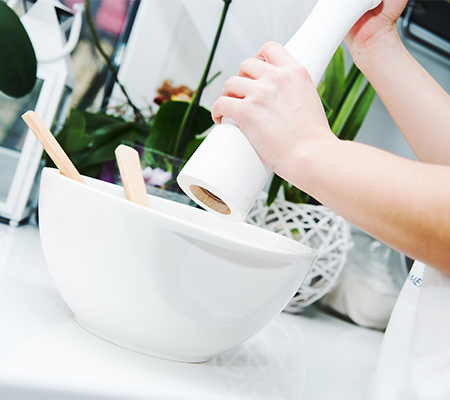 Last month, the Medical Journal of Australia (MJA) reported on a study of more than 16,000 people, which found that the salt intake of Australian adults exceeds the World Health Organisation's (WHO) recommendation of a maximum of 5 g per day. The report showed that Australian men are ingesting 10.1 g daily, twice the recommended amount, with women not far behind at 7.34 g.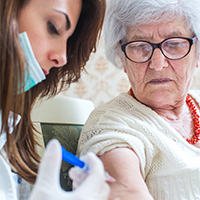 Professor William Rawlinson, Senior Medical Virologist with NSW Health Pathology, looks back on influenza in 2017 and discusses what we can expect in from the flu season this year:
"2017 was a year with the highest level of flu cases that we've had in the last five years. In NSW, we had almost twice as many outbreaks reported, when compared to 2016. When we look at the levels of flu, we're talking about it in terms of total numbers and the numbers of outbreaks, all of the figures were up last year."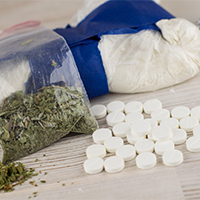 Associate Professor Dimitri Gerostamoulos, Head of Forensic Science and Chief Toxicologist at the Victorian Institute of Forensic Medicine and Scientific Services, has been a representative of the United Nations Office of Drug and Crime (UNODC) for the past two years. Established in 1997, UNODC is a global leader in the struggle against illicit drugs and international crime. In his role with the UNODC, A/Prof Gerostamoulos is assisting in developing policies and procedures to reduce harm from new synthetic drugs.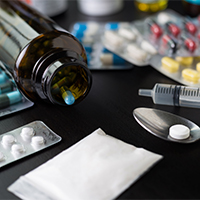 Clinical Professor David Ranson, Deputy Director – Head of Forensic Services, Victorian Institute of Forensic Medicine, explains, "Poisoning covers a wide spectrum of substances and encompasses a variety of very different circumstances. As a community, we talk about poisoning in a lay sense as being chemicals that are toxic to the body. Actually, poisoning covers a broad range of substances which can involve inorganic poisons, organic poisons, traditional illicit drugs, synthetic drugs, high levels of prescribed drugs, prescribed drugs in normal amounts which are toxic in some individuals, and prescribed drugs which are not toxic in others.