Welcome to the June edition of ePathWay
It's likely that few people outside of medicine have heard of Raynaud's disease, Lynch Syndrome and subacute sclerosing panencephalitis (SSPE) – and that's why we've covered them. Their impact deserves a higher profile.
In contrast, most people have probably heard of altitude sickness but may be surprised to find out that its causes are still being debated. We found out why.
Don't forget to check our posts on our Facebook page (we've got over 1,300 likes). You can also follow our CEO Dr Debra Graves (@DebraJGraves) or the College (@PathologyRCPA) on Twitter to keep up to date with pathology news.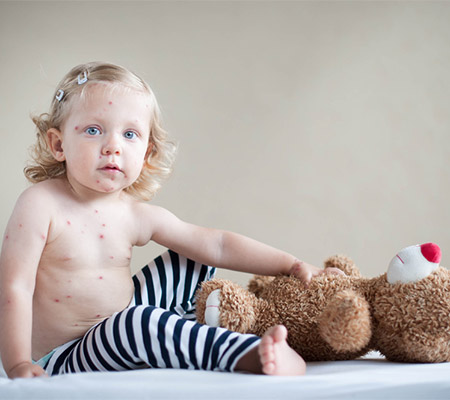 Subacute sclerosing panencephalitis (SSPE) is as bad as it sounds. It's a progressive, debilitating brain disorder associated with measles infection that typically affects children, and results in death.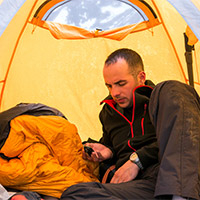 Scaling the world's highest mountains comes with many inherent risks, including altitude sickness. This is not a single ailment but a group of illnesses that develop at high altitudes, and the symptoms mostly reflect the body's response to insufficient oxygen supply. We asked RCPA Fellow Professor David Murdoch, co-author of The High Altitude Medicine Handbook, to walk us through this condition.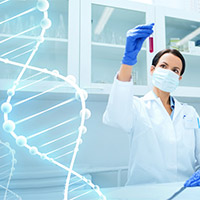 Lynch Syndrome is responsible for about five per cent of all colorectal cancers, but it has a surprising low profile. It is caused by an inherited gene mutation that significantly increases the lifetime risk of developing not only colorectal cancers, but other cancers as well.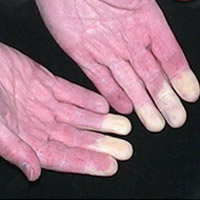 When most people think of winter ailments, coughs, colds and the flu probably come to mind. Raynaud's disease probably doesn't get a look in – unless you suffer from it.
Raynaud's disease is a rare disorder of the blood vessels that causes them to narrow and spasm in response to cold or stress. It commonly affects fingers and toes, but can also affect other areas such as the nose, lips, nipples and ears.