Welcome to the August 2018 edition of ePathWay
This month's issue of ePathway will look at the following:
Sepsis, a medical emergency
Concerns over direct to consumer genetic testing
Daffodil Day 2018
Pathology, it's in the blood
Sepsis is a medical emergency and remains one of the main causes of death worldwide. It is a potentially life threatening response by the body to infection and can be triggered in any part of the body. We speak to Dr Timothy Gray ahead of World Sepsis day which takes place on 13 September.
In a new feature for ePathway, 'Pathology, it's in the blood' takes a look at families who have more than one pathologist. In this issue, brothers Doctor Ian Beer and Doctor Brian Beer discuss how they both came to be in the pathology profession.
Ahead of Daffodil Day 2018, we speak to Anatomical Pathologist Associate Professor Chris Hemmings to discuss the important role that pathologists play in the diagnosis and management of cancer, and the impact that national fundraising days, such as Daffodil Day, have on the vital area of cancer research.
And finally, to the world of genetics and direct to consumer genetic testing in newborn babies: the RCPA explores these complex medical tests and its new position statement in this area.
Remember to follow us on Facebook (@TheRoyalCollegeofPathologistsofAustralasia), Twitter (@PathologyRCPA) or on Instagram (@the_rcpa). CEO, Dr Debra Graves can be followed on Twitter too (@DebraJGraves).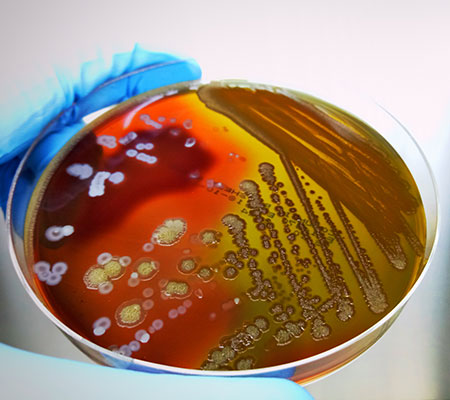 We spoke to Dr Timothy Gray, Staff Specialist Microbiology and Infectious Diseases at Concord and Canterbury Hospitals, ahead of World Sepsis Day, an initiative by the Global Sepsis Alliance. The awareness day takes place on 13 September each year, providing an opportunity for people around the world to unite in the fight against sepsis.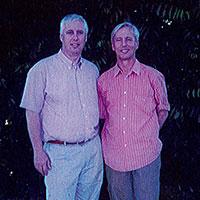 Doctor Ian Beer is an anatomical pathologist and is Director/Managing Pathologist at Pathlab Waikato, New Zealand. His brother, Doctor Brian Beer is a forensic pathologist, based in NSW, Australia at Newcastle Department of Forensic Medicine, John Hunter Hospital. Growing up in a small provincial town in New Zealand, the brothers both attended high school in Christchurch before going on to study medicine in Auckland, with Ian becoming the first to enter into the profession, and Brian following in his footsteps three years later.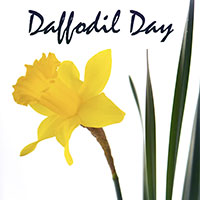 It is a little known fact that pathology affects each and every one of us. Pathology determines the cause, origin and nature of disease and, sometimes unknowingly, touches the lives of many during their lifetime, particularly those that have been affected by cancer.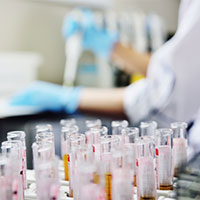 The Royal College of Pathologists of Australasia's (RCPA) forthcoming new position statement on genetic testing is due to be finalised and released next month. It will outline the College's stance on genetic tests that are marketed directly to consumers, genetic testing for medical purposes, and genetic testing for non-medical purposes, important considerations for all genetic tests and important additional considerations for all direct to consumer tests. The statement will also summarise categories of genetic testing in order to assist in discussions of which tests are, or are not, appropriate for access through a direct to consumer route.