First clinical whole-genome sequencing service offers new hope to thousands of patients and their families

Australia's first clinical whole-genome sequencing service, located at the Garvan Institute of Medical Research's newly opened Kinghorn Centre for Clinical Genomics (KCCG) in Sydney, was officially opened on July 27 this year. KCCG's inaugural Chief Medical Officer, RCPA Fellow Professor Leslie Burnett, explains why this new service is another game changer for medicine.
"Thanks to a significant donation we have the world's first Illumina HiSeq X Ten sequencing platform which means we can sequence about 16,000 whole human genomes each year," he explains.
"There is a large backlog of people who will benefit from this capability so we have prioritised families of children with undiagnosed genetic disorders to access this service first. This is because these families have often been on a long and difficult diagnostic odyssey and have drawn a blank in terms of finding a diagnosis."
"Our service, offered through a newly established health information company called Genome.One, looks for the genetic variant responsible for their disorder. This means these families could finally have a diagnosis and the ability to access the right treatment pathways faster."
This Australian funded service is the result of a two and a half year development in association with the country's largest provider of public pathology services, NSW Health Pathology.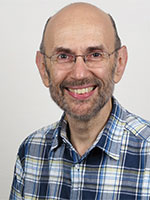 Professor Leslie Burnett
Prof Burnett says the whole-genome sequencing service has so far increased the diagnosis rate of these rare genetic disorders from 20% to between 40 and 60%, and he expects this rate to increase further as their knowledge base expands.
"This is just the beginning of what we can do, and it's the equivalent to discovering antibiotics in terms of its significance. This work takes extraordinary expertise, and we have needed to assemble a specialised team of nearly 50 genetic pathologists, laboratory scientists and Information Technology specialists to drive it."
The KCCG is only the second accredited facility in the world (the first outside of the USA) for whole-genome sequencing.
"We chose to use National Association of Testing Authorities (NATA)/RCPA accreditation, and we received our accreditation on July 12 this year. This was a rigorous process to ensure our laboratory operates at safe standards for patient care. As part of this process we sequenced more than 100 whole diagnostic genomes, and were examined by a NATA/RCPA-assembled team like no other!"
So what does it take to sequence a whole genome?
"It's nothing like you see on TV shows such as CSI where they get an answer in about an hour. It takes between eight to 12 weeks from sample to report for each patient, including genetic counselling to prepare patients for potentially unexpected results," explains Prof Burnett.
"To perform the test we take a blood sample and a cheek swab from the patient, and also from their parents if possible, and we determine the full six-billion DNA letters of these samples. From this, we generally find about four million genetic sequence differences from the average 'reference' sequence. We then filter them down to 1000s, then to about 200, and this is when they are inspected manually to derive the short list of candidates causing the genetic disorder."
While the KCCG is Australia-based, it is also looking to work with other local and international clinical and research communities to expand the knowledge of the human genome. This will hopefully open more avenues to explore in the genomic revolution that Prof Burnett is excited to be a part of.
"When I was a medical student 40 years ago genetic sequencing was just starting and I thought it would reach clinical medicine 'soon'. But 'soon' stretched into years, and then decades. Now we are sequencing the whole genome, and I've lived to see it and be a part of it. It's certainly an exciting time to be at the forefront of medicine."
Families who are currently searching for a diagnosis of a genetic disease should speak to their genetic specialist about whether Genome.One's new test is appropriate for them. To enquire about the clinical service, email enquiries@genome.one or phone +61 2 9359 8002.