Welcome to the October 2017 edition of ePathWay
Singer Selena Gomez made world headlines when she had a kidney transplant as a result of the effects of systemic lupus erythematosus (SLE). Lupus erythematosus (LE) is actually a group of diverse autoimmune inflammatory diseases, and SLE is just one type. It is also the underlying theme of this edition, including what happens when SLE leads to a kidney transplant. Our articles cover:
Discoid lupus erythematosus
Systemic lupus erythematosus (including lupus nephritis)
Kidney transplant histology
Tissue typing for a kidney transplant.
As always, check in to our Facebook page, or review the latest tweets from our CEO Dr Debra Graves (@DebraJGraves) or the College (@PathologyRCPA), to keep up to date with the RCPA and news about pathology.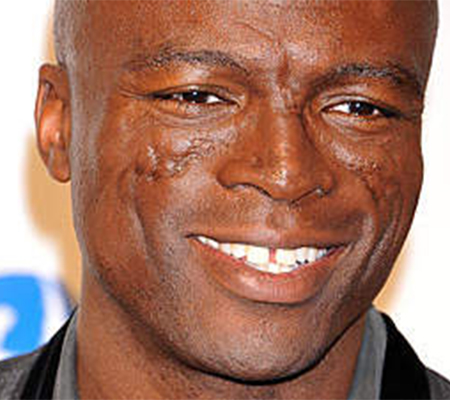 When we think of lupus erythematosus we normally think of systemic disease (SLE). More prevalent though is cutaneous lupus erythematosus (CLE) which specifically involves the skin. We've focused on the most common chronic form of CLE called discoid lupus erythematosus (DLE) which affected the singer Seal.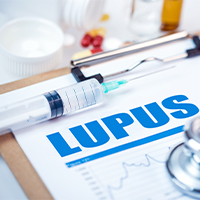 Diagnosing the chronic autoimmune disease systemic lupus erythematosus (SLE) is complex. Symptoms vary according to which tissues are attacked, and are common enough to be attributed to many other conditions. Its incidence also alters according to ethnicity and gender. Where do you start?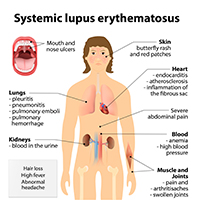 Systemic lupus erythematosus (SLE) can be difficult to diagnose because of its wide range of symptoms. It is an autoimmune disease in which a person's immune system attacks their body's own cells. It can affect the skin and many internal organs including the brain, joints and blood vessels. Anatomical Pathologists examine biopsies to identify which of these are affected and how severely. They then monitor this often-elusive disease that can ultimately require a kidney transplant, as in the case of singer Selena Gomez.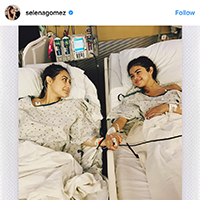 When singer Selena Gomez posted pictures of herself on social media post-kidney transplant, systemic lupus erythematosus (SLE) and kidney transplants started trending. Gomez has been open about her diagnosis of SLE and her struggle with this autoimmune disease. When it affects the kidneys it's known as lupus nephritis and sometimes leads to a kidney transplant.