Welcome to the August 2017 edition of ePathWay
The focus this month is on one of the world's biggest killers – lung cancer. It's the leading cause of cancer deaths in both Australia and New Zealand, and the statistics have remained depressing year after year. For example, more people die of lung cancer in New Zealand than of breast cancer, prostate cancer and melanoma combined.
There is some good news though. That's why we've put this insidious disease under the microscope and reported on it from four angles: Surgical Pathology, Molecular Pathology, Cytology and Structured Reporting. These collectively form a picture of recent advances in diagnosis and treatment (including the 'magic bullets' targeted therapy delivers) that could turn lung cancer's bleak statistics around – but only time will tell.
As always, check in to our Facebook page, or review the latest tweets from our CEO Dr Debra Graves (@DebraJGraves) or the College (@PathologyRCPA), to keep up to date with the RCPA and new about pathology.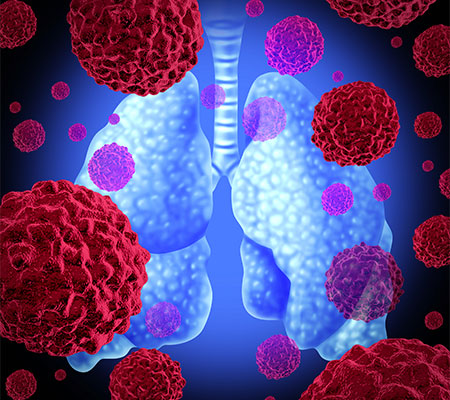 Anatomical Pathologist Bruce Latham says it used to take him less than five minutes to diagnose most lung cancer cases from a biopsy. It now takes him around half an hour. What has changed?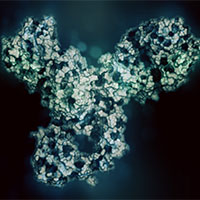 The stats for lung cancer are bleak. It is the leading cause of all cancer deaths in Australia and New Zealand, and the chance of surviving this disease for five years is just 16%. However, advances in lung cancer genomics have given pathologists new targets to attack, and they are taking aim with increasing accuracy to both diagnose and guide treatment of subsets of this disease.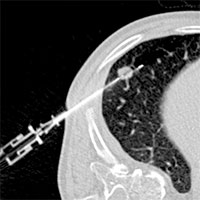 Collecting samples to diagnose most lung cancers used to require a major operation called a thoracotomy followed by about 10 days in hospital to recover. Now it's a minimally invasive day procedure. Adjunct Professor Andrew Field talked us through this quiet but important revolution for lung cancer patients.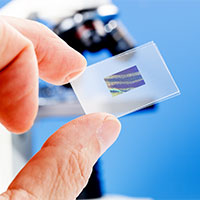 It isn't only the diagnosis and treatment of lung cancer that has changed over the years. The way it is reported by pathologists has also been put under the microscope, and the result is a more effective process. We asked Dr Jenny Ma Wyatt, Anatomical Pathologist at SA Pathology, a few questions about this change.