Welcome to the February issue of ePathWay
ePathway is an e-magazine designed for anyone interested in their health and wellbeing and the integral role pathology plays in the diagnosis, treatment and management of diseases.
This month's issue of ePathway looks at the following:
Stopping the spread of coronavirus
Tackling ovarian cancer
Pathology Update overview
Pathology Update speaker spotlight
Remember to follow us on Facebook (@TheRoyalCollegeofPathologistsofAustralasia), Twitter (@PathologyRCPA) or on Instagram (@the_rcpa). CEO, Dr Debra Graves can be followed on Twitter too (@DebraJGraves).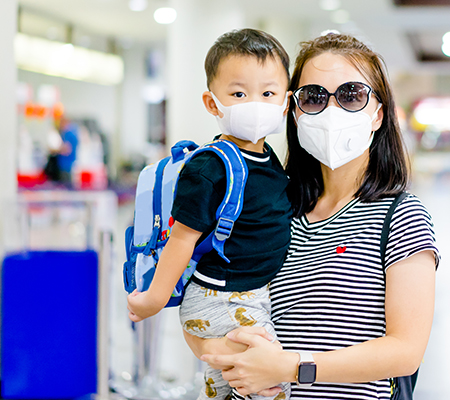 Countries around the world are stepping up their efforts to tackle a new strain of coronavirus which had not previously been detected in humans, now officially called SARS-CoV-2. We spoke to NSW Health Pathology's infectious disease specialist and medical virologist, Professor William Rawlinson to understand how the virus spreads and what we can do to reduce transmission.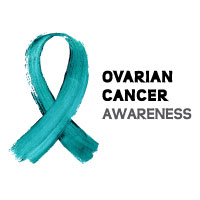 Ovarian cancer has a five-year survival rate of just 45%[1], and whilst early detection remains key to higher survival rates, we currently have no screening tests that can identify early ovarian cancers in the general population reliably enough to make a difference. To tie in with Ovarian Cancer Awareness Month, we spoke to Deborah Smith, Anatomical Pathologist at Mater Pathology to find out more.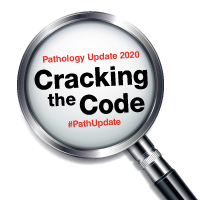 Pathology Update is the annual scientific educational meeting for the Royal College of Pathologists of Australasia (RCPA). It is the only conference of its kind in Australasia, bringing together pathology professionals from the eight different disciplines of pathology. We spoke to Chair of the Overseeing Committee, A/Prof Trishe Leong to learn more about this year's Pathology Update which takes place from 20 – 22 March at ICC Sydney.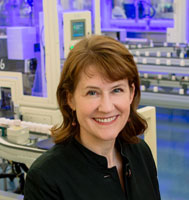 This year, Pathology Update 2020 is proud to be hosting 139 Australasian speakers and ten international speakers, all experts in their field. We shine a spotlight on Professor Bobbi Pritt (as pictured) who is attending the conference from the Mayo Clinic in Rochester, Minnesota, USA, and Professor Edwin Kirk, one of the three co-leads of the Mackenzie's Mission project.